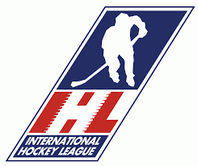 The International Hockey League (IHL) was a minor professional ice hockey league in the United States and Canada that operated from 1945 to 2001.
The IHL served as the National Hockey League (NHL)'s alternate farm system to the American Hockey League (AHL).
After 56 years of operation, financial instability led to the league's demise & six of the surviving seven teams merged into the AHL in 2001.