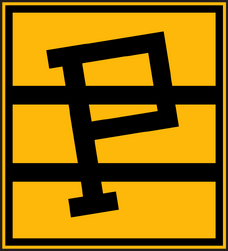 The Pittsburgh Pirates were an American professional ice hockey team in the National Hockey League (NHL) from 1925–26 to 1929–30. The nickname comes from the baseball team also based in the city.
For the 1930–31 season, the team moved to Philadelphia, Pennsylvania and played one season as the Philadelphia Quakers.
Franchise History
Early Years
The Inaugural Season
1926 to 1928
The Decline of the Team
Relocation
Historic Firsts
Odie Cleghorn, the Pirates' coach (and occasional player) for the first four seasons, was the first NHL coach to change his players on the fly. This article from the December 21, 1925, Pittsburgh Press described how Cleghorn would change the forward line halfway through each period with another set of attackers, who would play for "six or eight minutes". The first line would then come back on to finish the period. The defencemen were not changed.
Cleghorn was also the first coach to use three set forward lines which was a huge change from the standard which was to simply leave the best players out for as long as possible.
The Pirates set an NHL record in salaries by signing defenceman Lionel Conacher to a three-year deal worth $7,500 a year. Conacher was later named Canada's athlete of the half-century.
On December 26, 1926 the Pirates and the New York Americans combined for a still standing NHL record for most shots in one game. The two teams combined for 141 shots in a 3–1 New York win. Roy Worters made 70 saves for the Pirates and Jake Forbes made 67 saves for the Americans. That is a record that still stands today.
The Pirates were the first team in Pittsburgh to use the black & gold color scheme. An article dated December 21, 1925, from the Pittsburgh Press referred to the Pirates as "the Black and Gold".
Hall of Famers
Lionel Conacher
Frank Fredrickson
Mickey MacKay
Roy Worters
Olympic Winners
1920
1920 Olympic Games in Antwerp, Belgium
Frank Frederickson won a gold medal with the Canadian national hockey team
Herb Drury won a silver medal with the American national hockey team
1924
1924 Olympic Games in Chamonix, France
Bert McCaffrey won a gold medal with the Canadian national hockey team
Herb Drury won a silver medal with the American national hockey team
Season-By-Season Record
Note: GP = Games played, W = Wins, L = Losses, T = Ties, Pts = Points, GF = Goals for, GA = Goals against, PIM = Penalties in minutes
Season
GP
W
L
T
Pts
GF
GA
PIM
Finish
Playoffs
1925–26
36
19
16
1
39
82
70
264
third in NHL
Lost Semifinals (Montreal) 6-4
1926–27
44
15
26
3
33
79
108
230
fourth in American
Out of Playoffs
1927–28
44
19
17
8
46
67
76
395
third in American
Lost Semifinals (New York) 6-4
1928–29
44
9
27
8
26
46
80
324
fourth in American
Out of Playoffs
1929–30
44
5
36
3
13
102
185
384
fifth in American
Out of Playoffs
Totals
212
67
122
23
157
376
519
1597